Housings
UW HOUSING NAUTICAM FOR ALEXA Mini / Mini LF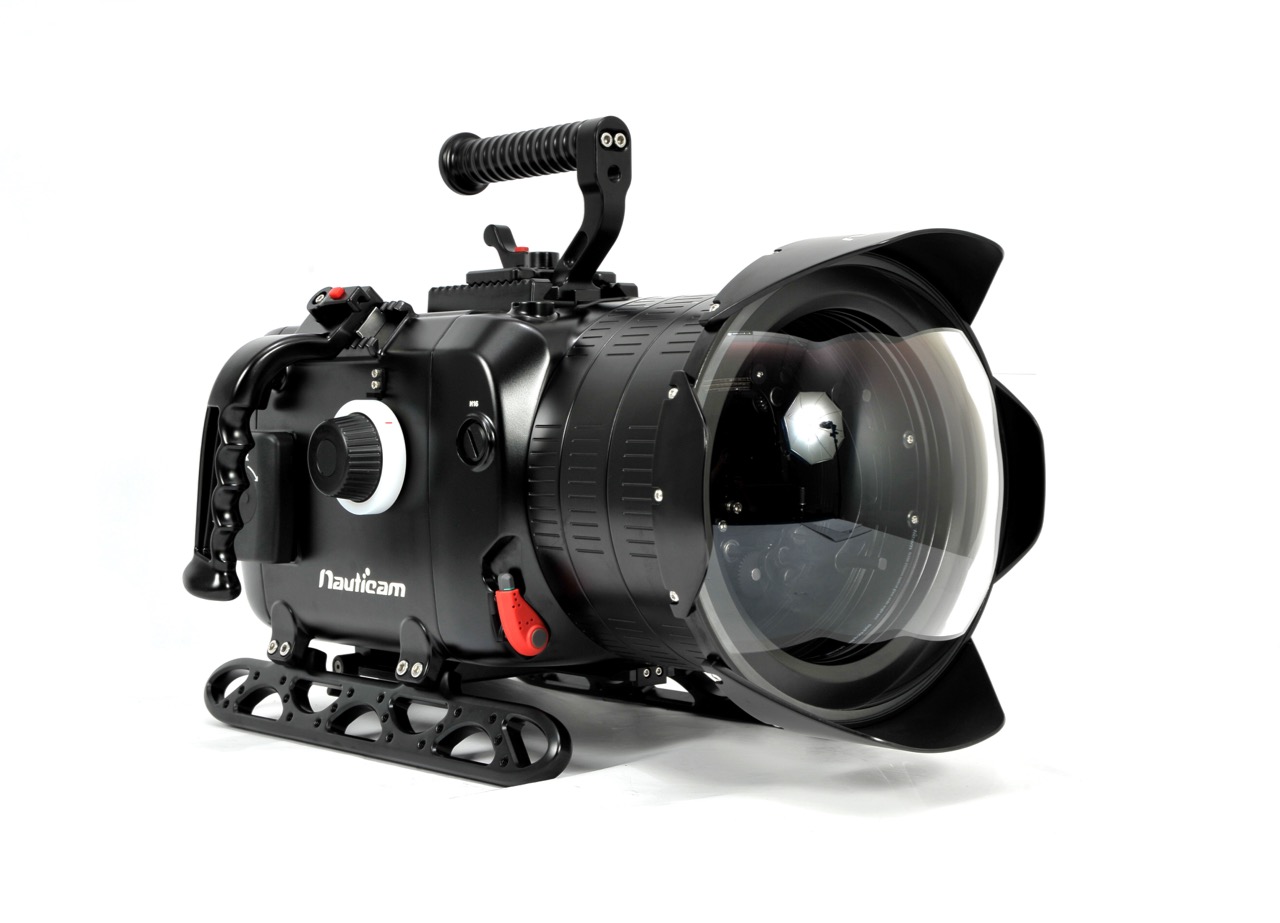 Arri Alexa is the undisputed king of the feature film and commercial production video worlds, and the latest form factor iteration brings the amazing Alexa image quality into a super lightweight carbon fiber body that is less than half the length of an Alexa XT, and weighs 2.3kg / 5 lbs. Alexa Mini / Mini LF is ideal for use on drones, gimbals, and integrates perfectly into the Nauticam Cinema System. The 4:3 Alexa sensor, complete with anamorphic de-squeeze, ArriRAW, and ProRes recording in camera to CFast 2.0 cards in an underwater system.
Footagethat cuts seamlessly with other Alexa cameras cameras on set, with the same workflow.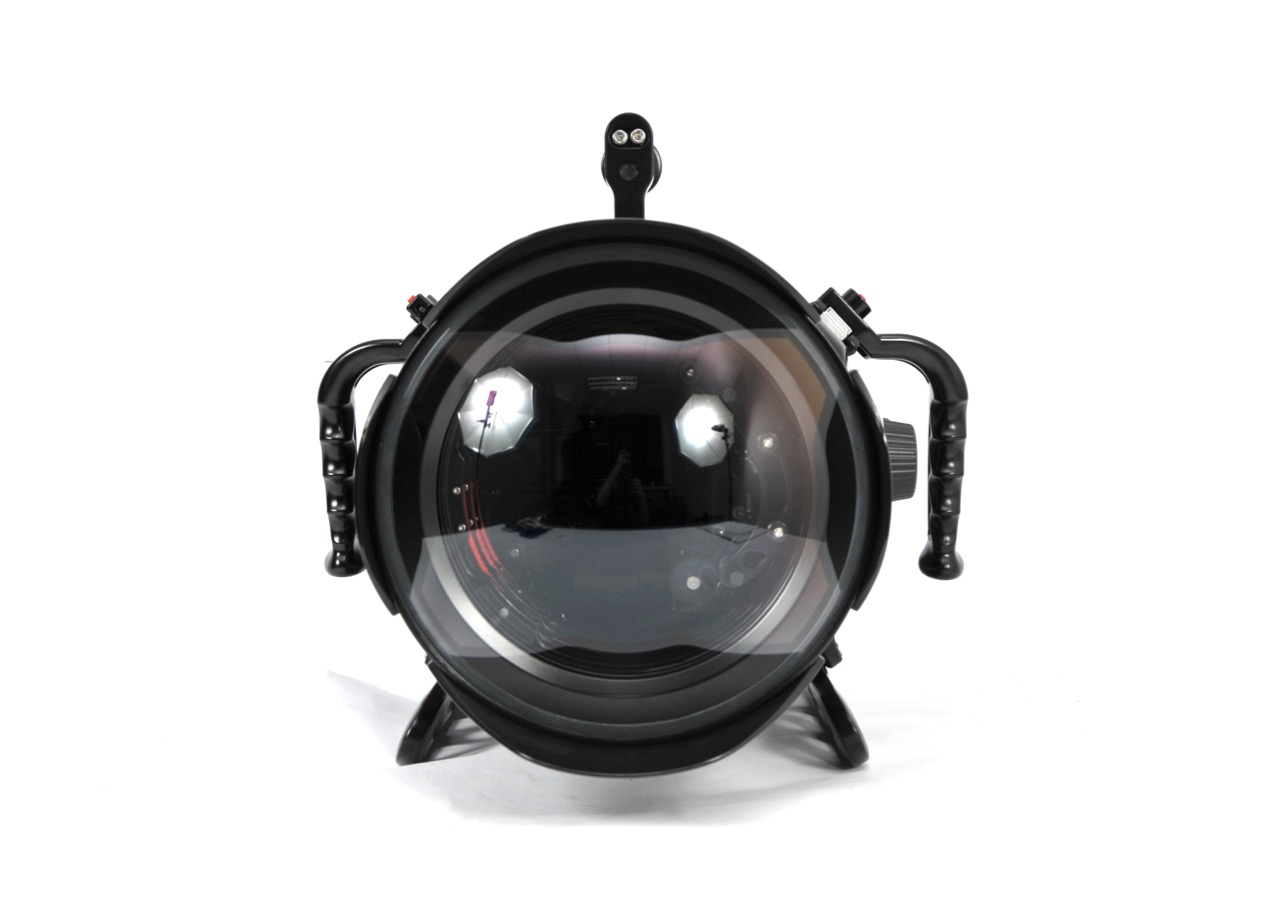 Optically Coated Glass Dome Port
Our exclusive 250mm optically coated glass dome port is supplied with every system, and we believe it is the best optic available for cinema lenses.
The 250mm dome port diameter - 10 inches - is a key for good wide angle imaging performance with many cinema lenses underwater. Smaller domes can work well with close focusing SLR lenses, but many cinema lenses have a longer minimum focus distance in the .35-.40m (14-16") range.
Using Arri Master Prime T1.4/14mm, with its .4m MFD as an example, the 250mm dome provides clearly superior results over smaller domes. Images have higher overall sharpness, and much higher corner sharpness with the 250mm dome. This is the very same port used in the optical system designed in conjunction with HydroFlex for Alexa65, and used in feature film work.
The glass dome is rugged, and extremely resistant to scratching. Broadband Anti-Reflective Coatings eliminate flare, reflections, and ghosting from the port optic. A robust machined aluminum shade protects the dome, and provides additional flare resistance.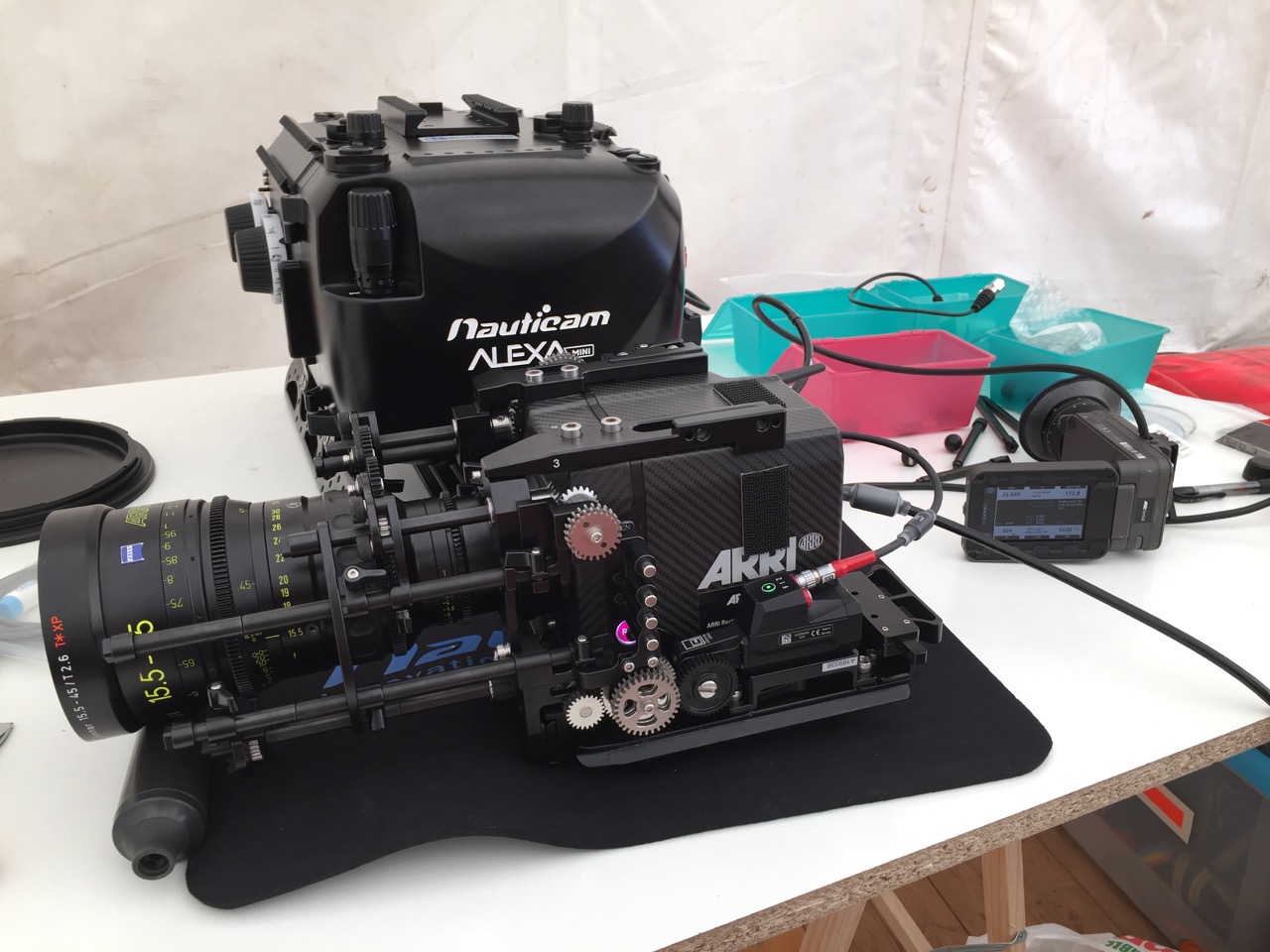 These motors are mounted on purpose built brackets affixed to the camera tray, and do not need to be removed when changing lenses, or when pulling the camera from the housing.
- Upgrade to Alexa Mini LF  
-
HD-SDI
Surface Monitoring
- 4-Pin Waterproof
LCS Cable for WCU-4 Control
of 3 Motors and Camera Functions - Ethernet for Surface Camera Control
- ARRI 
"cForce mini"
Motor Mounting Brackets
- We can use 1 ARRI cForce Plus + 2 Arri cForce Mini 
The housing also ships with two 3/4" Hydroflex Bulkheads allowing the power, remote control, and remote monitor umbilicals from other Hydroflex rental systems to be used on Alexa Mini.
Easy Camera Setup
Designed with both owner/operator and rental markets in mind, the Nauticam system is very easy to build. Armed with only a coin and #3 allen wrench, the entire support and lens control system is constructed on the camera base plate outside of the housing. This means the the camera, lens, lens control system, and even motors can be built on a table, in good light, with plenty of working space. Once the camera is assembled on its tray, the entire system slides into the housing, and locks securely in place.
Lens changes are just as easy, with accessed through the large 200mm port opening, or even more easily by pulling the camera and lens out of the housing back door for unencumbered access.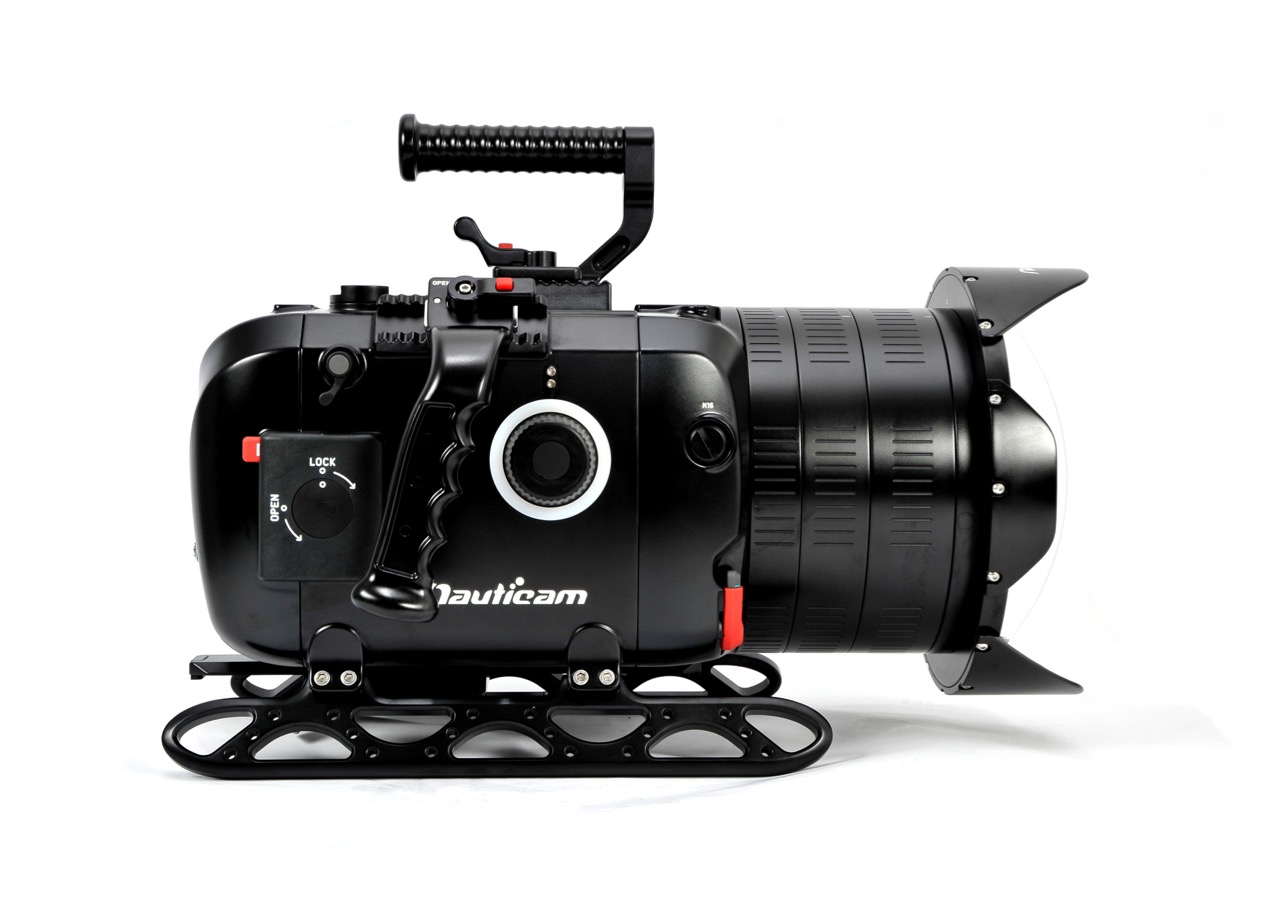 BLUE 2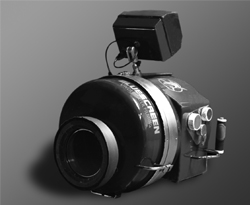 A multi-format underwater housing with an electronically controlled internal system, engine programming, signal processing, etc ...
Dome Port and Flat Port.
The Housing Blue 2 is our latest design and allows the use of almost all cameras and formats. Last upgrade: Phantom Flex 4K, Red Weapon / Hellium.
Made entirely from marine grade stainless steel, the Blue2 can work in the harshest conditions without jeopardizing the integrity of the camera housed inside and on the other other hand is very easy to use.
The electronic configuration is stored in a eprom which allows to configure the camera model. Within minutes we are able to go from working with an Alexa-Amira  to an ARRI 435 or an Epic. It supports multiple outputs and it's possible to send to the surface a HD-SDI dual link, 3G, cat6 ethernet. It has a remote engine ScorpioFocus focus or Arri (Preston in preparation) and external power.
It is a housing with avery reliable features that perfectly complements our other Hydroflex equipment.